Skip to Content
Due to unforeseen circumstances, we're temporarily changing our business hours, Mesa & Northern locations: Monday to Sunday 9am to 8pm and for our Phoenix location 9am to 5:30pm.
Mediterranean Grocery Store in Phoenix, AZ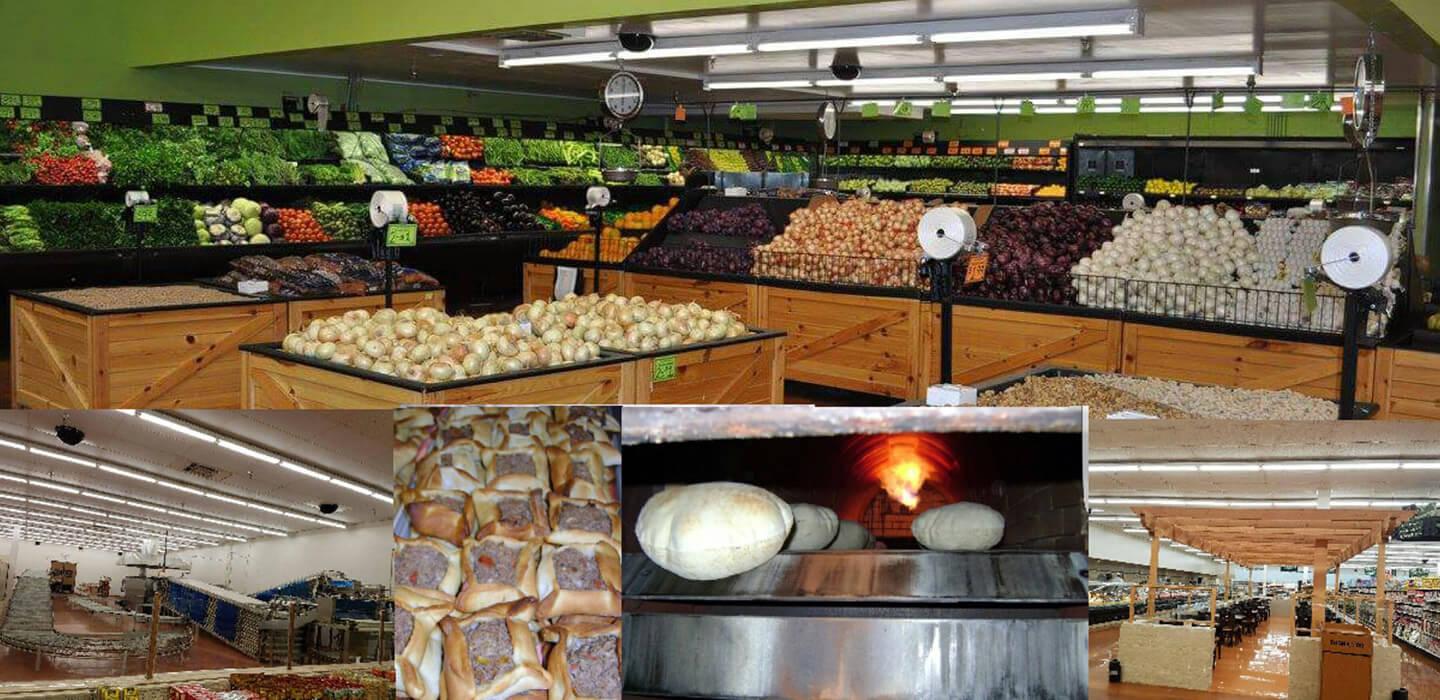 Baiz Fresh Foods
In Phoenix And Mesa
Your Destination for International Foods
Your premier destination for all your Mediterranean, Middle Eastern, and Greek grocery needs. With three convenient locations throughout the Phoenix area, we're your one-stop shop for quality imported products, hand-slaughtered meats, unique vegetables, and so much more. At Baiz Fresh Foods, we take pride in providing a diverse range of products and an exceptional shopping experience for our valued customers.
Imported Goodies: Bringing the Flavors of the Mediterranean to Phoenix
Step into our store and be transported to the vibrant and aromatic world of the Mediterranean. We source the finest imported products from across the region, offering an extensive variety of ingredients to enhance your culinary creations. From authentic spices and condiments to specialty oils and vinegars, our selection will satisfy even the most discerning taste buds. So explore the world of Mediterranean cuisine with us and discover new flavors that will elevate your cooking.
Halal Foods and More: Catering to Your Dietary Needs
At Baiz Fresh Foods, we strive to cater to the diverse dietary needs of our customers. That's why we offer a wide range of Halal-certified products to ensure that everyone can find something to suit their preferences. From meats and pantry staples to snacks and desserts, our selection of Halal foods is carefully curated to provide you with the best options for your dietary requirements.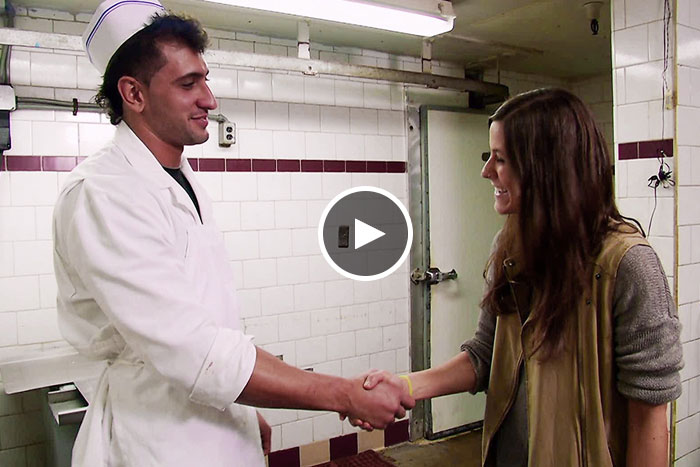 Quality Meats, Hand-Slaughtered with Care
If you're in search of high-quality Mediterranean meats, look no further. At Baiz Fresh Foods, we take great pride in our hand-slaughtered meats that are meticulously prepared for your enjoyment. With an emphasis on quality and freshness, our butcher counter offers a wide range of lamb, beef, and poultry from trusted local sources. Our knowledgeable staff is also always available to assist you in selecting the perfect cut and provide recipe suggestions to ensure memorable dining.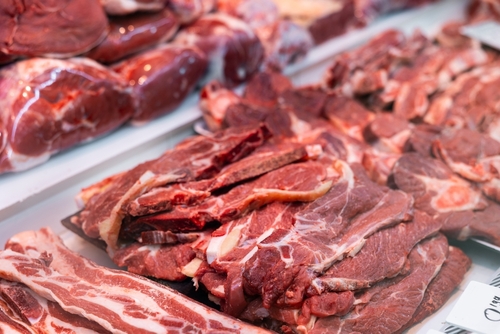 Deli Counter: Satisfy Your Cravings with Delicious Options
At Baiz Fresh Foods, we understand that sometimes you just want a quick and delicious meal. That's why our deli counter is stocked with a variety of mouthwatering options that are sure to satisfy your cravings. From freshly prepared hummus, falafel, and stuffed grape leaves to savory kebabs and shawarma, our Mediterranean deli offers a range of Middle Eastern classics that will transport you to the streets of Beirut or Istanbul. Try our daily specials for a taste of something new, or indulge in our selection of flavorful salads and dips for a lighter option.
A Bounty of Unique Vegetables
Discover a cornucopia of unique and exotic vegetables that are not typically found at your average grocery store. Our Mediterranean produce department offers an impressive selection of fresh Mediterranean and Middle Eastern vegetables, including artichokes, eggplants, Lebanese cucumbers, and much more. So whether you're in the mood for a traditional dish or looking to explore new culinary horizons, our diverse assortment of fresh vegetables will inspire you.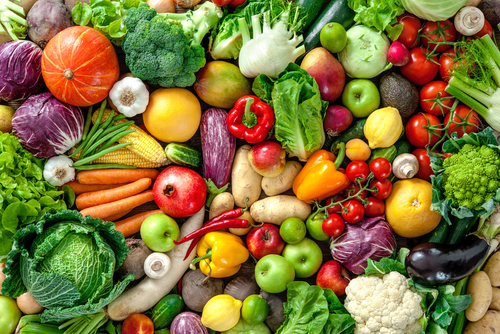 Sweet Indulgence: Treat Yourself to Our Tempting Sweets
Indulge your sweet tooth with our delectable selection of Mediterranean and Middle Eastern sweets. From delicate baklava to rich halva, our sweets counter is a treasure trove of delights that will tantalize your taste buds. Each bite is a symphony of flavors and textures that celebrate the art of dessert-making from these rich culinary traditions. So treat yourself to a sweet escape and experience the true essence of Mediterranean sweetness.
Beyond Groceries: A Shopping Experience Like No Other
At Baiz Fresh Foods, we go beyond offering Mediterranean groceries. We also carry a wide range of products that reflect the rich cultural heritage of the region. From hookahs and tobacco to housewares and home décor, our store is a treasure trove of unique finds that will add a touch of Mediterranean elegance to your home. Browse our extensive collection and discover something that speaks to your personal style.
So whether you're a seasoned Mediterranean cook or new to the flavors of this region, Baiz Fresh Foods is here to help you explore and enjoy the best of Mediterranean cuisine. Our knowledgeable and friendly staff is always on hand to provide guidance, recommendations, and assistance in finding the perfect ingredients for your next culinary adventure. Simply visit us today at one of our three Phoenix-area locations, and experience the wonder of Baiz Fresh Foods – your Mediterranean grocery store, your European grocery store. Stop by or contact us today!
Contact Us Today
H3
Address
123 Street, Suite #
City, ST 55555
Phone
602-252-8996
Hours of Operation
Monday: 8:00 AM – 5:00 PM
Tuesday: 8:00 AM – 5:00 PM
Wednesday: 8:00 AM – 5:00 PM
Thursday: 8:00 AM – 5:00 PM
Friday: 8:00 AM – 5:00 PM
Saturday: 8:00 AM – 5:00 PM
Sunday: 8:00 AM – 5:00 PM
Mesa
Baiz Market, West Baseline Road, Mesa, AZ, USA
Northern
8030 N 27th Ave, Phoenix, AZ 85051, USA
Phoenix
Baiz Market, North 20th Street, Phoenix, AZ, USA