Skip to Content
International Supermarket in Mesa, AZ
Welcome to Baiz Fresh Foods
Your one-stop destination for international flavors right here in Mesa, AZ. Our Mediterranean grocery store is more than just a place to shop; it's a culinary journey that transports you to the vibrant and diverse world of global cuisine. As you step into our store, you'll find yourself immersed in a world of flavors, aromas, and experiences that will delight your senses. Allow me to take you on a tour of our store, starting with the heart of it all: our in-house bakery.
Deli & Sweets
When you pay us a visit, make sure not to miss our deli department. It's a unique section where you'll discover all kinds of imported feta cheeses and a wide variety of local and imported olives.
You'll also find an array of beef Bologna in different flavors, along with other cold meats such as Smoked Turkey, Turkey Pastrami, Beef Pastrami, Roasted or Corned Beef, Chicken Breast Buffalo, and more! To ensure your satisfaction, our Mediterranean deli staff is always ready to assist you in choosing your preferred meat or cheese and slicing it to perfection.
And if you have a sweet tooth, our authentic sweets are a must-have on your shopping list. Whether you're craving Baklava or Maamoul, Namoura or Petite Four, Halva or Nougats, we take pride in baking it all for you. Whether filled with dates or chocolates, pistachios or walnuts, almonds or cashews, our sweets are designed to delight your senses.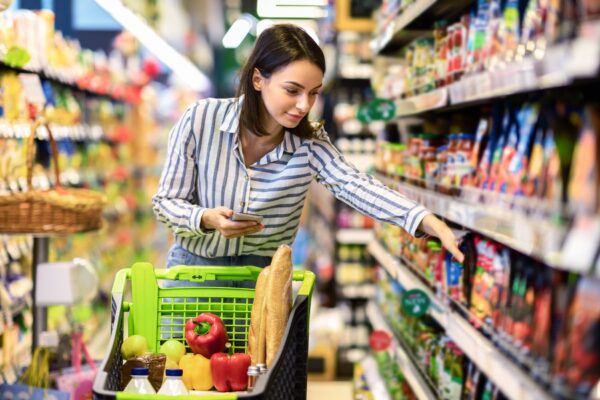 Grocery
As you step into Baiz Market, you'll immediately sense the goodness in every aisle. Our Mediterranean groceries are carefully selected and imported from different countries around the world, ensuring that your culinary creations are of the highest quality.
From aisles filled with olives, essential oils, rice, and grains to aisles stocked with a vast selection of spices, Turkish coffees, and teas, we're dedicated to making your shopping experience unforgettable. We take pride in offering the best in quality and quantity, so your culinary journey is always worthwhile.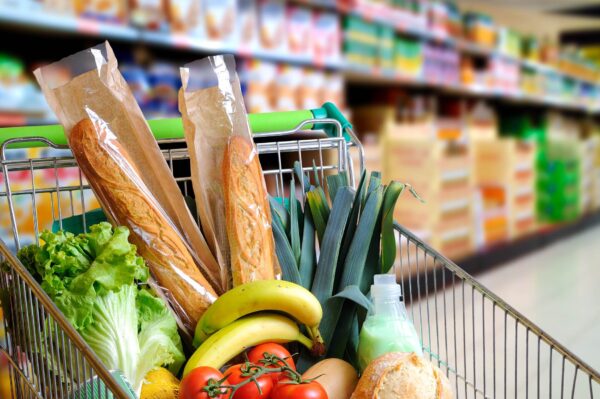 Meat
Our meat department is where quality meets expertise. Our butchers are passionate about their craft and are committed to offering the freshest, highest-quality meats. Whether you're a fan of beef, lamb, or goat, our selection is grass-fed, hand-selected, hand-slaughtered, and hand-trimmed, following the old-fashioned way of butchery.
We believe in giving you the freedom to choose. Visit our Mediterranean meat department, pick the cut you desire, and we'll debone, cut, and dress it to your specifications, all at no additional charge. Whether you're in the mood for a classic T-Bone or a succulent Flat Iron Steak, our meat department will turn a simple meal into a special culinary experience without breaking the bank.
For those looking for healthier options, our hand-cut halal chicken is a classic choice. It's free from added growth hormones, stimulants, chemical enhancers, or sodium-based solutions. Our chicken is always fresh, never frozen, and trimmed to perfection. Let our friendly butchers assist you in preparing a unique cut of meat that will elevate your family dinners.
Produce
Our Mediterranean produce department is a cornucopia of freshness, offering the sweetest, juiciest fruits and the freshest vegetables, including locally grown favorites. Every day, our produce is delivered to our market and meticulously inspected to ensure you get the freshest value for your dollar.
You'll be amazed at the rich selection of vegetables and seasonal fruits we offer. And the best part is that eating healthy doesn't have to be expensive. We're committed to providing affordable prices so that you can make nutritious choices without breaking the bank.
Bakery
Our in-house bakery is the soul of Baiz Fresh Foods. We believe that the foundation of any great meal is fresh bread, and to ensure you get the best, we bake our bread daily right on the premises. The moment you walk through our doors, the aroma of freshly baked bread will welcome you.
Our family recipes have been perfected over generations to bring you the finest White or Whole Wheat Pita bread, Tannour, Markouk, and Naan bread. There's nothing quite like the satisfaction of biting into a warm piece of European bread straight from the oven. So, promise yourself one happy morning to come in and enjoy the smell of freshness in every loaf coming right out of the oven!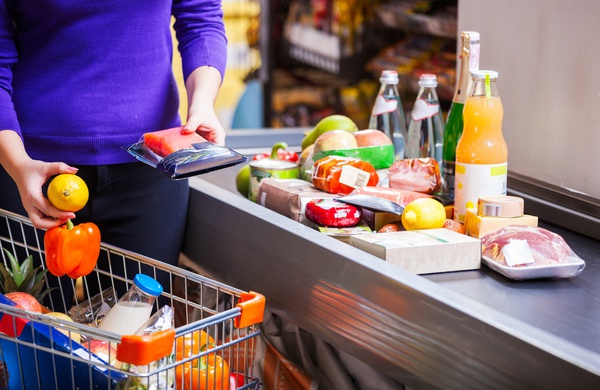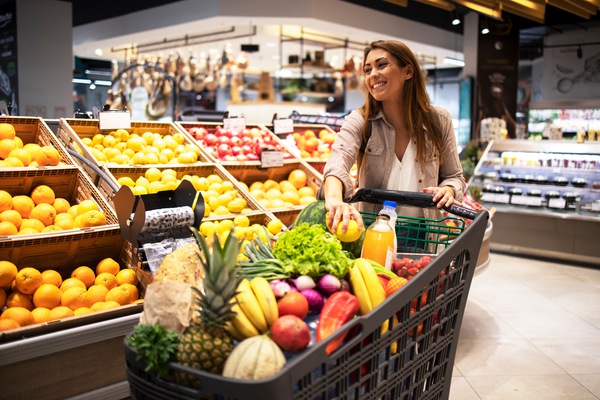 FAQs
1. What sets Baiz Fresh Foods apart from other supermarkets in Mesa?
We take pride in our commitment to quality, diversity, and affordability. What sets us apart is our dedication to offering a wide range of international products that you won't find in typical supermarkets. From our in-house bakery, authentic sweets, and unique deli offerings to our carefully sourced meats and fresh produce, we bring the flavors of the world to your doorstep. Moreover, our competitive pricing ensures that you can explore global cuisines without breaking the bank. We believe in delivering an unparalleled shopping experience that celebrates culinary diversity.
2. Do you offer catering services for events or special occasions?
Yes, we do provide catering services for events and special occasions. Whether you're planning a family gathering, corporate event, or any other celebration, our catering team can assist you in creating a customized menu to suit your needs. From mezze platters to grilled meats, our diverse culinary offerings will make your event a memorable one. Please reach out to our store for more details and to discuss your catering requirements.
3. Do you carry specialty or hard-to-find ingredients from specific regions or cuisines?
Yes, we take pride in offering a diverse selection of specialty ingredients from various regions and cuisines around the world. Our grocery aisles are stocked with products that cater to a wide range of culinary preferences. Whether you're looking for unique spices, authentic sauces, or rare grains, you're likely to find what you need to create your favorite international dishes.
Shop International Cuisine Today!
Baiz Fresh Foods is more than just a supermarket; it's a celebration of global flavors, a haven for food enthusiasts, and a place where quality meets affordability. We invite you to explore our bakery, indulge in our deli and sweets, discover the culinary possibilities in our grocery aisles, savor the quality of our meats, and experience the unmatched freshness of our produce. Contact us today to join us on this culinary journey, and let your taste buds travel the world right here in Mesa, AZ.