Skip to Content
Produce and Nuts
Introducing Baiz Fresh Foods: Your One-Stop Shop for Mediterranean Produce and European
Delights in Phoenix, AZ
Welcome to Baiz Fresh Foods, the premier destination for high-quality produce and nuts in Phoenix, AZ. As a full-service grocery store with three convenient locations, we take pride in offering a wide selection of Mediterranean, Middle Eastern, and Greek groceries to spice up your culinary adventures.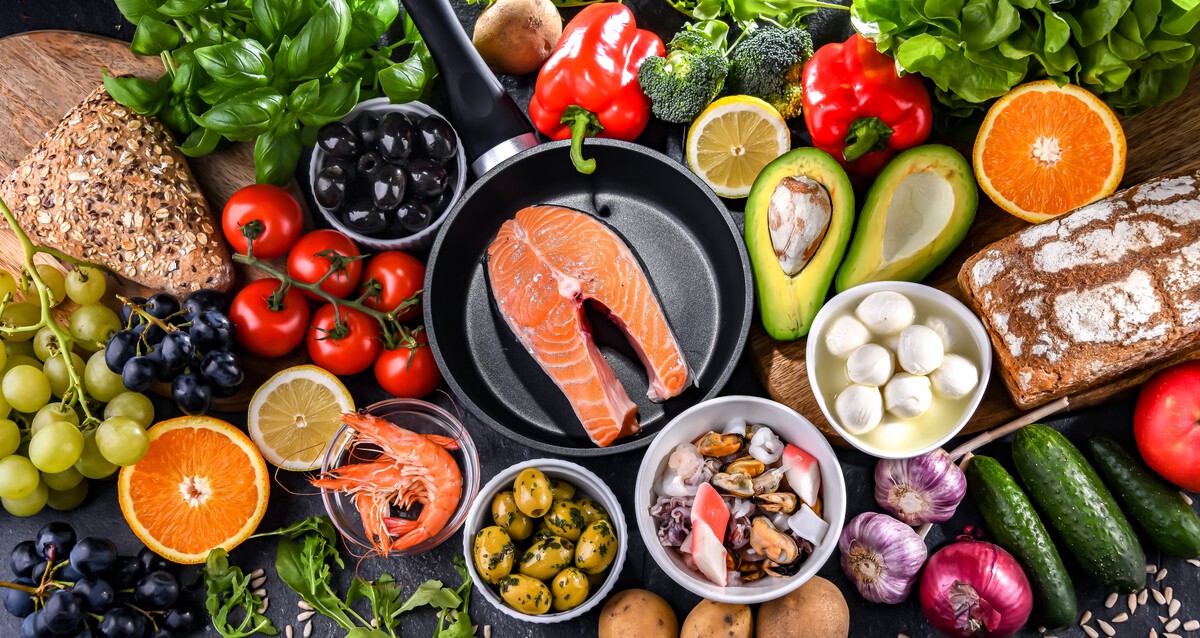 Unparalleled Variety of Locally-Sourced Mediterranean Produce
At Baiz Fresh Foods, we believe that good food starts with the freshest ingredients. That's why we meticulously source our produce from local farms, ensuring that you receive the highest quality Mediterranean fruits and vegetables. From vine-ripened tomatoes and crisp cucumbers to vibrant peppers and fragrant herbs, our produce will transport you to the sun-kissed shores of the Mediterranean with every bite.
Discover the Uncommon. Embrace the Exquisite
In addition to our locally-grown selection, Baiz Fresh Foods is proud to offer an array of vegetables that you won't find in other stores. That's because we're committed to curating a unique assortment of European produce that will elevate your culinary creations to new heights. Just imagine showcasing rare finds like Romanesco broccoli, pattypan squash, and watermelon radishes on your dinner table – these extraordinary fruits and vegetables are just a shopping trip away.
Freshness Guaranteed – Delivered Daily
At Baiz Fresh Foods, we understand the importance of freshness. That's why we go the extra mile to ensure that our produce reaches you at the peak of perfection. Our produce is delivered daily to each store, hand-picked with care, and meticulously inspected before it finds its way to our shelves. With us, you can rest assured that you're getting the freshest value for your hard-earned dollar.
Relish in the Mediterranean Lifestyle
Immerse yourself in the Mediterranean way of life with Baiz Fresh Foods, and indulge in the vibrant flavors and vibrant colors that have made Mediterranean cuisine so beloved worldwide. From the luscious olive oils and tangy feta cheese to the delicate dates and aromatic spices, we offer an entire aisle dedicated to the tastes and aromas that will transport your palate across the Mediterranean Sea.
Unleash Your Inner Mediterranean Chef
Elevate your cooking game with our broad range of Mediterranean ingredients. Whether you're a seasoned chef or an aspiring home cook, our knowledgeable staff is always here to offer personalized guidance and suggestions. From traditional recipes to inventive twists, let our Mediterranean expertise guide you on a culinary journey like no other.
Visit Baiz Fresh Foods Today
Come and experience the warmth of Mediterranean hospitality at Baiz Fresh Foods. With three conveniently located stores in Phoenix, AZ, we're just a stone's throw away from bringing the authentic Mediterranean goodness right to your doorstep. So discover the flavors, embrace the culture, and join us in celebrating the richness of Mediterranean and European cuisine. Simply shop with us today, and prepare to be amazed by the bounty of Baiz Fresh Foods.
Our produce department is brimming with an abundance of the freshest, sweetest, juiciest produce – including locally grown favourites. Our produce is daily delivered to our market and carefully inspected to make sure that you get the freshest value for your dollar. You will be amazed with our rich selection of vegetables and seasonal fruits. With Baiz Fresh Foods affordable prices, eating healthy does not have to be expensive anymore!
Exceptional Service and Quality Farm-Fresh Products