Skip to Content
International Supermarket in Chandler, AZ
Welcome to Baiz Fresh Foods
Your go-to international supermarket right here in Chandler, AZ. As you step through our doors, you'll discover a world of culinary delights from around the globe. Our commitment to quality, freshness, and variety sets us apart, making your shopping experience truly exceptional.
Deli & Sweets
When you wander into the deli department, be prepared to embark on a culinary adventure. Here, you'll find a diverse array of imported feta cheeses, local delicacies, and a wide variety of olives. Our Deli Department is a treasure trove of meats and cheeses, with options like beef Bologna, Smoked Turkey, Turkey Pastrami, Beef Pastrami, Roasted or Corned Beef, and Chicken Breast Buffalo, among others.
We take your satisfaction seriously, and our dedicated Mediterranean deli staff is always ready to assist you in selecting the perfect meat or cheese sliced to your exact preferences. The journey through our Deli department wouldn't be complete without exploring our authentic sweets. From Baklava to Maamoul, Namoura to Petite Four, Halva to Nougats, we have it all. Filled with dates, chocolates, pistachios, walnuts, almonds, or cashews, our sweets are a delight for your senses.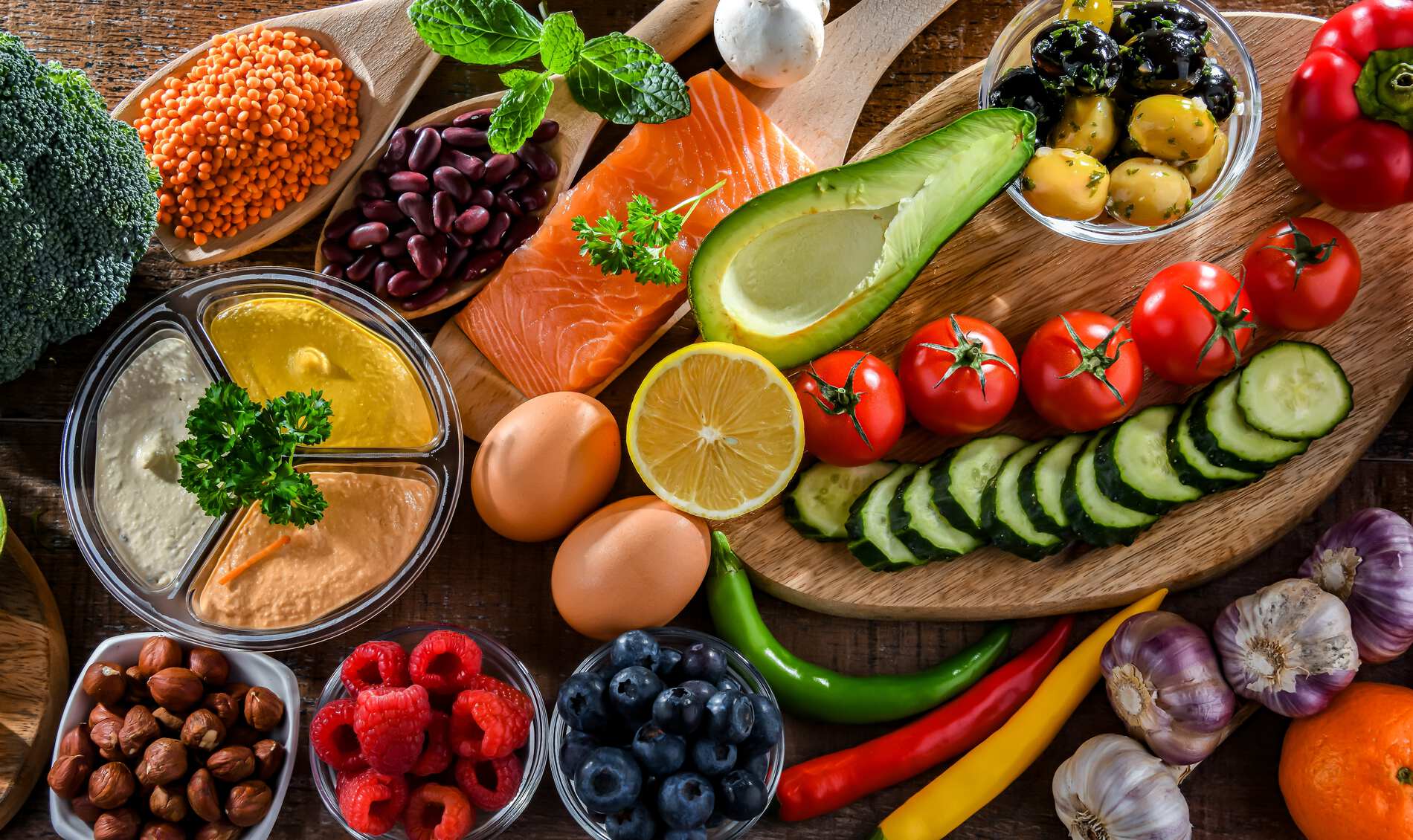 Grocery
As you stroll through our grocery aisles, you'll sense the goodness that permeates every corner. Our commitment to quality shines through in our diverse range of products imported from countries around the world. Whether you're searching for olives, oils, rice, grains, juices, candies, spices, Turkish coffees, teas, or anything in between, we ensure that our Mediterranean groceries are of the highest quality and quantity.
Shopping at our store isn't just about filling your cart; it's about making your cooking experience truly extraordinary. With each product meticulously selected, we aim to provide you with a one-of-a-kind shopping adventure. Discover new flavors, experiment with global cuisines, and elevate your culinary game with our exceptional grocery offerings.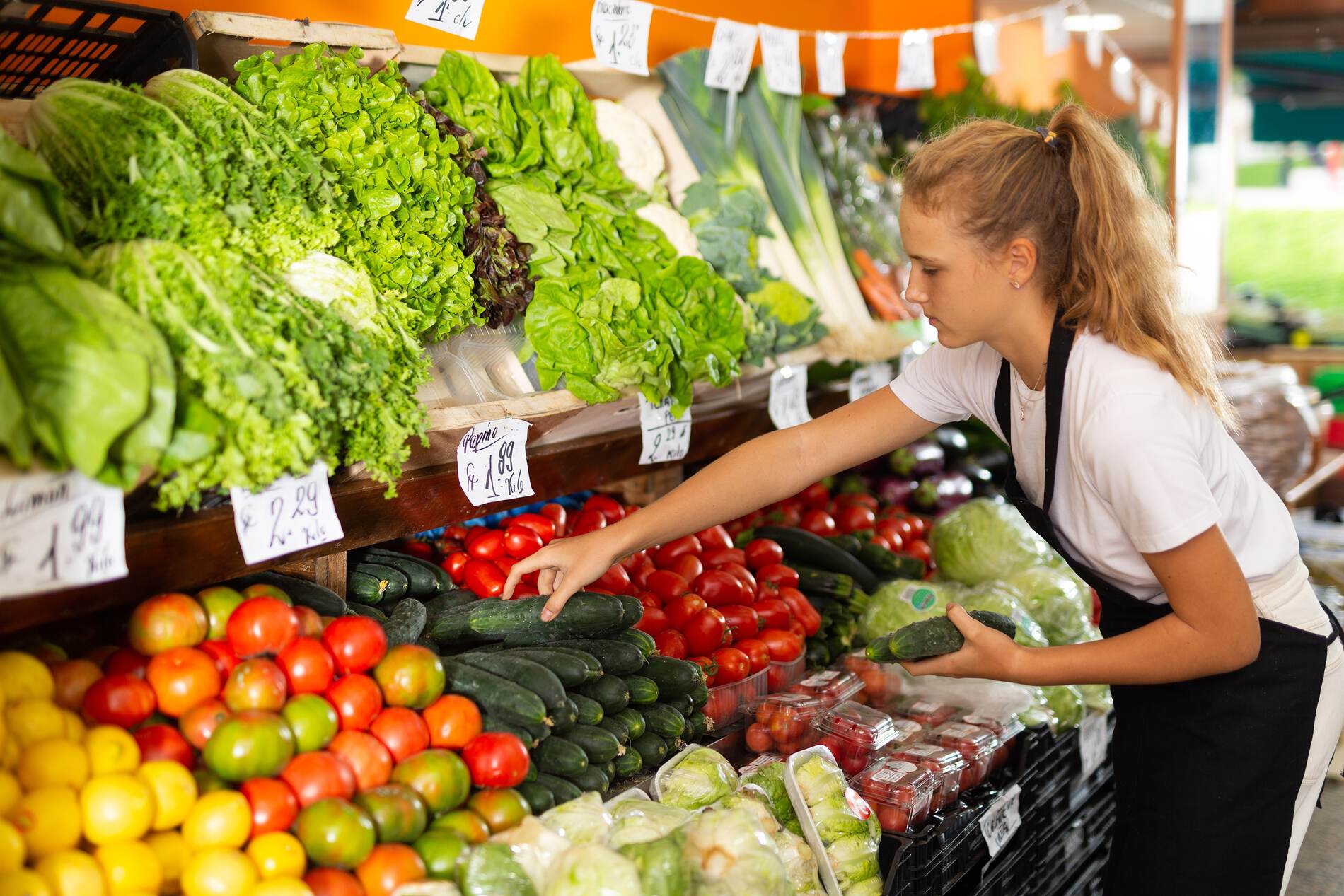 Meat
Our butchers take immense pride in their craft, offering a rich selection of the freshest, highest-quality meats. Whether you're a fan of beef, lamb, or goat, you can trust that our meats are grass-fed, hand-selected, hand-slaughtered, hand-trimmed, and butchered the old-fashioned way. When you visit our meat department, you're not just choosing meat; you're selecting a key ingredient for a memorable meal.
Customization is the name of the game. Pick the cut of Mediterranean meat you desire, and our skilled butchers will gladly debone, cut, and dress it to your specifications, all at no additional charge. Whether it's a classic T-bone or a succulent Flat Iron Steak, our meat selection will transform an ordinary meal into something extraordinary.
Eating healthy should never break the bank, and here at Baiz Fresh Foods, we're committed to offering affordable, high-quality options. Our hand-cut halal chicken is free from added growth hormones, stimulants, chemical enhancers, or sodium-based solutions. It's always fresh, never frozen, and trimmed to perfection, ensuring that your family enjoys the best cuts of meat.
Produce
Our Mediterranean produce department is a true cornucopia, brimming with the freshest, sweetest, and juiciest fruits and vegetables. We take great pride in offering locally grown favorites alongside a wide selection of global produce. Every day, our team carefully inspects and selects the finest fruits and vegetables to ensure you get the freshest value for your dollar.
Whether you're in search of seasonal fruits or an array of vegetables, you'll be amazed by the diversity and quality of our produce. We firmly believe that eating healthy should be accessible to everyone, and our competitive prices make this a reality.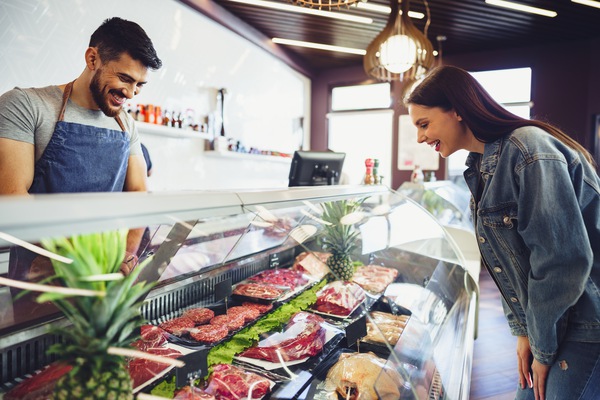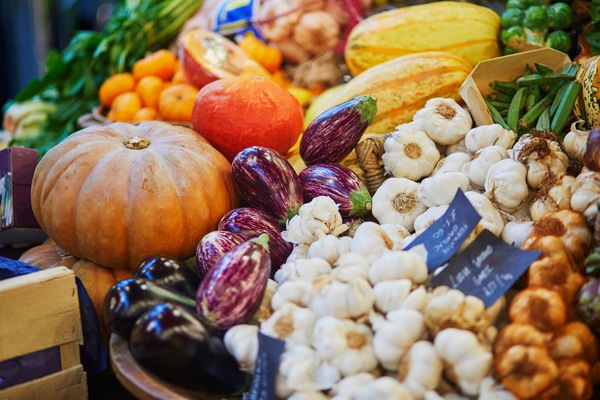 Bakery
Our in-house Mediterranean bakery is the heart of our store. We believe that the foundation of any great meal is fresh, high-quality bread. That's why we bake our bread daily on our premises, ensuring that you receive nothing but the freshest loaves. Whether you prefer White or Whole Wheat Pita bread, Tannour, Markouk, or Naan bread, our family recipes guarantee a taste that transports you to distant lands.
One of the best ways to start your day is by visiting our bakery and savoring the intoxicating aroma of freshly baked bread wafting from the oven. It's an experience that promises happiness in every loaf. Come and indulge in the simple pleasure of a warm, freshly baked slice of our artisanal bread.
FAQs
1. What sets Baiz Fresh Foods apart from other supermarkets in Chandler, AZ?
We stand out for several reasons. First and foremost, our commitment to freshness is unparalleled. We bake our bread daily in-house, hand-select and hand-trim our meats, and carefully inspect our produce to ensure the highest quality. Additionally, our international focus means you can find a diverse range of global products, from unique spices to authentic sweets. Our knowledgeable staff is always ready to assist you, whether it's in selecting the perfect cut of meat or guiding you through our vast selection of imported items. We're not just a supermarket; we're a culinary destination that offers a world of flavors right here in Chandler.
2. Do you offer any specialty or hard-to-find items from specific regions or countries?
Absolutely! We pride ourselves on being your gateway to international flavors. Our grocery section is a treasure trove of products imported from around the world. You can find a wide variety of spices, oils, grains, candies, teas, coffees, and more from countries spanning the globe. In our deli, you'll discover imported cheeses and olives, and our bakery offers a selection of bread inspired by various cultures. If you're looking for specific items from a particular region or country, our staff is here to assist you in locating those hard-to-find gems.
3. Is your meat selection suitable for diverse dietary preferences, including halal options?
Yes, we cater to a variety of dietary preferences. Our meat department offers a wide range of options, including halal meats. We take pride in providing high-quality, hand-cut halal chicken, which is free from added growth hormones, stimulants, chemical enhancers, or sodium-based solutions. Whether you're looking for grass-fed beef, lamb, goat, or other specialty cuts, our skilled butchers can assist you in finding the perfect meat for your needs. We strive to accommodate diverse dietary preferences to ensure that every customer can enjoy our fresh and delicious meats.
Shop International Cuisine Today!
Baiz Fresh Foods is more than just a supermarket; it's a culinary destination where you can explore the world through food. From the heartwarming aroma of our bakery to the enticing flavors of our deli, the global treasures in our grocery aisles, the quality meats at our butcher counter, and the vibrant produce in our department, every visit to Baiz Fresh Foods is a journey of culinary discovery. Visit us today in Chandler, AZ, and let your taste buds travel the world with us!