Skip to Content
International Supermarket in Glendale, AZ
Welcome to Baiz Fresh Foods
Your ultimate destination for international groceries in Glendale, AZ. As you step into our store, you'll be greeted by the enticing aromas of our in-house bakery, the tantalizing sights of our fresh deli, and the abundance of globally sourced groceries that fill our aisles. We are committed to providing our customers with the finest and freshest products from around the world.
Deli & Sweets
When you explore our deli department, you're in for a treat. This unique section of our store offers a treasure trove of imported feta cheeses and a wide variety of local and imported olives. But that's just the beginning. Our Mediterranean deli department boasts an array of cold meats, including beef Bologna in different flavors, Smoked Turkey, Turkey Pastrami, Beef Pastrami, Roasted or Corned Beef, Chicken Breast Buffalo, and much more. Our deli staff is always ready to assist you in selecting your preferred meat or cheese and expertly slicing it to your specifications.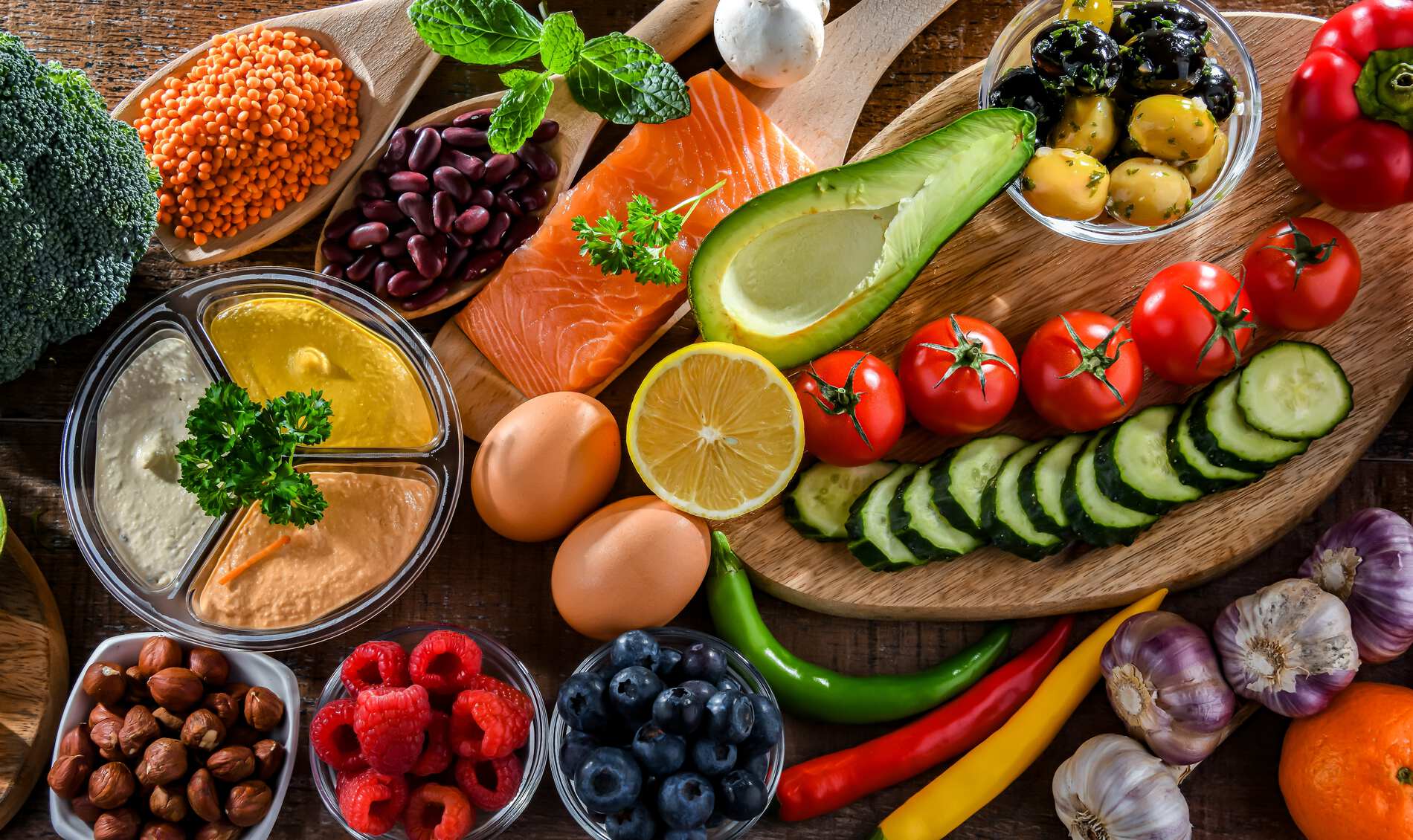 Grocery
As you walk through our store, you'll discover the goodness that fills every aisle. Our Mediterranean groceries are sourced from different countries around the world, ensuring that your culinary adventures are always a delight. We're committed to offering the best quality and quantity to make your cooking experience truly exceptional. From olives and essential oils to rice, grains, juices, and candies, our aisles are brimming with a vast selection of spices, Turkish coffees, and teas!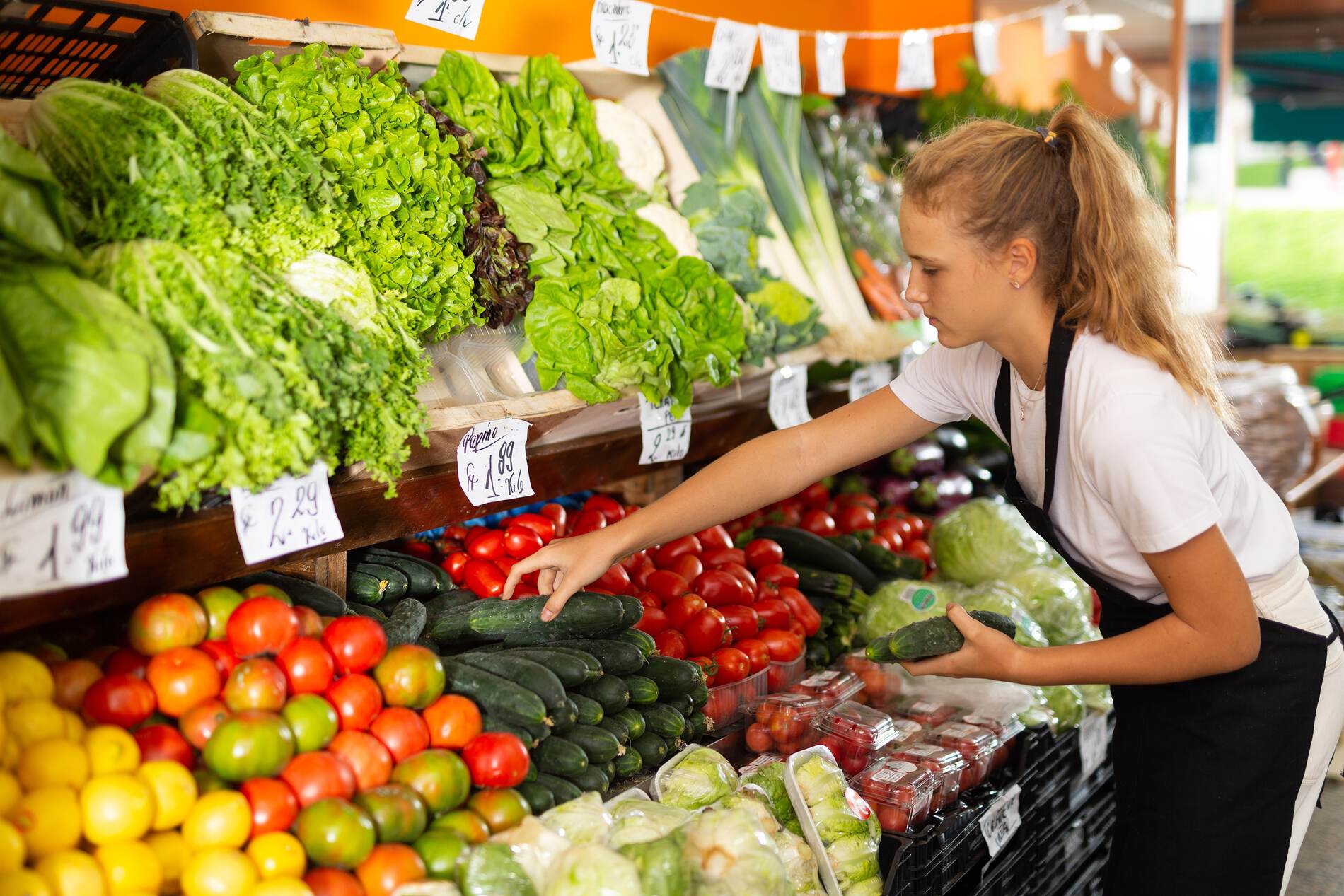 Meat
Our butchers take immense pride in their expertise and experience, offering you a rich selection of the freshest, highest-quality meats. Whether it's our grass-fed beef, lamb, or goat, rest assured that each cut is hand-selected, hand-slaughtered, hand-trimmed, and butchered the old-fashioned way. When you visit our meat department, you have the freedom to choose your preferred piece of meat and have it deboned, cut, and dressed to your exact specifications at no additional charge.
If you're a steak lover, try our classic T-Bone or a succulent Flat Iron Steak to transform an ordinary meal into something extraordinary. For those looking to maintain a healthy diet, our hand-cut halal chicken is the ideal choice. It contains no added growth hormones, stimulants, chemical enhancers, or sodium-based solutions. Our halal cuts are always fresh, never frozen, and perfectly trimmed to elevate your culinary creations. Our friendly butchers are here to assist you in selecting the perfect cut for you and your family.
Produce
Our Mediterranean produce department is a haven of freshness, offering the sweetest, juiciest produce, including locally grown favorites. We receive daily deliveries to ensure that you get the freshest value for your money. You'll be amazed by our diverse selection of vegetables and seasonal fruits. We firmly believe that eating healthy should be affordable. With our competitive prices, you can nourish your body with the freshest produce without breaking the bank.
And don't forget to satisfy your sweet tooth with our authentic sweets. Whether you're craving Baklava or Maamoul, Namoura or Petite Four, Halva or Nougats, we take pride in baking it all for you. Our sweets come in a variety of delectable fillings, including dates, chocolates, pistachios, walnuts, almonds, or cashews. Indulge your senses with our authentic Baklava and a range of delicious sweets that will leave you craving for more.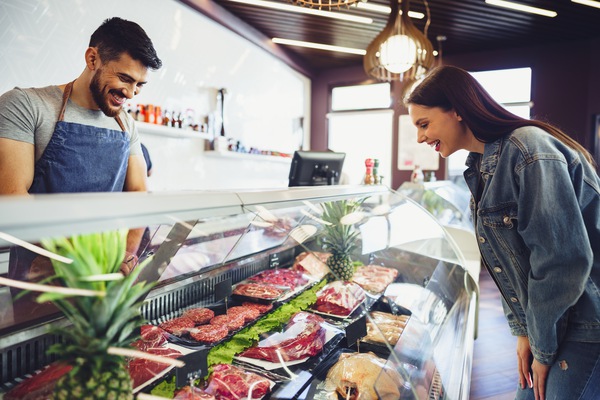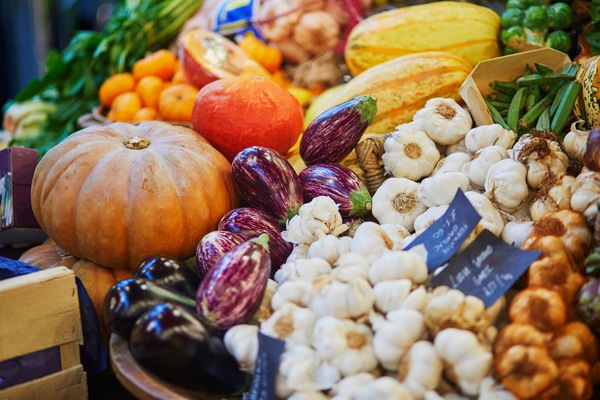 FAQs
1. Does Baiz Fresh Foods carry specialty or hard-to-find international ingredients?
Yes, one of our specialties is our wide selection of international ingredients and products. We take pride in offering a diverse range of items from various countries around the world. Whether you're looking for unique spices, exotic sauces, or traditional ingredients for a specific cuisine, you're likely to find it in our store. Our goal is to make international cooking and flavors accessible to our customers.
2. Does Baiz Fresh Foods offer catering services for events and special occasions?
Yes, we offer catering services to make your events and special occasions memorable. Whether you're planning a family gathering, corporate event, or any other celebration, our catering menu includes a wide range of options, from savory dishes to delectable sweets. You can choose from our pre-designed catering packages or work with our team to create a customized menu tailored to your preferences and dietary needs. Contact our store for more details and to place your catering order.
3. Do you offer weekly specials at Baiz Fresh Foods?
Yes, we do! We regularly feature exciting weekly specials on a variety of products. These specials may include discounts on fresh produce, bakery items, meats, and other grocery essentials. We take pride in offering our customers great deals and opportunities to save while enjoying high-quality products. Don't miss out on our weekly specials to make the most of your shopping experience!
Shop International Cuisine Today!
Baiz Fresh Foods is your go-to international supermarket in Glendale, AZ, where freshness, quality, and variety meet to provide you with an exceptional shopping experience. Our dedicated team is always here to assist you, ensuring that you find everything you need to create memorable meals and satisfy your cravings. Visit us today and immerse yourself in the world of Baiz Fresh Foods, where every product is carefully curated to meet your needs and exceed your expectations.