Skip to Content
International Supermarket in Tempe, AZ
Welcome to Baiz Fresh Foods
Your international supermarket and Mediterranean grocery store oasis in the heart of Tempe, AZ. As you step into our vibrant and diverse store, you'll embark on a culinary journey around the world, exploring the finest and freshest ingredients from various countries. With a dedication to quality and authenticity, we are excited to be your one-stop shop for all things delicious. Join us as we take you through the highlights of our store, from the heavenly aromas of our bakery to the savory delights of our meat department and the bountiful offerings in our produce section.
Deli & Sweets
Prepare yourself for an extraordinary adventure at our deli department. Here, you'll discover a treasure trove of imported feta cheeses and a wide variety of local and imported olives that will elevate your charcuterie platters to new heights.
Our Mediterranean deli is not just about cheese and olives; it's a meat lover's paradise. Explore an assortment of cold meats, from the savory depths of Smoked Turkey and Turkey Pastrami to the rich flavors of Beef Pastrami, Roasted or Corned Beef, and the zesty Chicken Breast Buffalo. Our friendly deli staff is here to assist you in selecting the perfect meats and cheeses, expertly sliced to your specifications. Your satisfaction is our top priority, and we aim to make your deli experience unforgettable.
No visit to Baiz Fresh Foods would be complete without indulging in our authentic sweets. Whether you're craving the honeyed layers of Baklava or the tender delights of Maamoul, the syrupy richness of Namoura, or the bite-sized perfection of Petite Four, our bakery is your sweet tooth's sanctuary. Dive into a world of flavors, from dates and chocolates to pistachios, walnuts, almonds, and cashews – all meticulously crafted to tantalize your taste buds.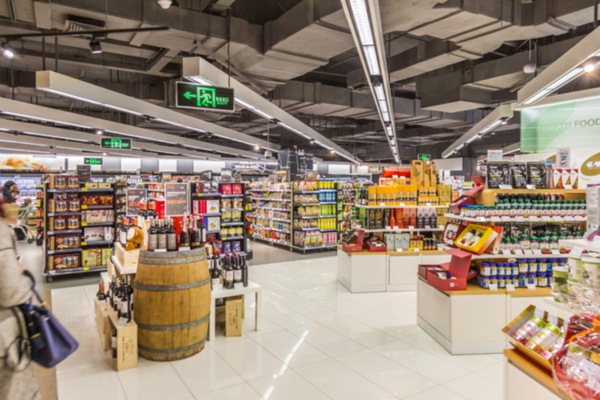 Grocery
When you step through the doors of Baiz Market, you'll be enveloped by the goodness that awaits in every aisle. We source our products from diverse corners of the world, ensuring that your culinary adventures are brimming with quality and variety.
Our aisles are stocked with a treasure trove of delights, from olives and essential oils to a rich assortment of rice, grains, juices, and candies. Whether you're a seasoned chef or a culinary explorer, you'll find the finest selection of spices, halal foods, Turkish coffees, and teas to enhance your creations.
Meat
We understand that meat is a cornerstone of many meals. That's why our butchers are dedicated to providing you with the freshest and highest quality meats. Our beef, lamb, and goat are grass-fed, hand-selected, and meticulously hand-slaughtered and trimmed, adhering to the traditions of old-fashioned craftsmanship.
When you visit our meat department, you have the freedom to choose the perfect cut of meat that suits your culinary vision. We offer services to debone, cut, and dress your selection at no additional cost. Whether you're in the mood for a classic T-bone steak or yearning for the succulence of a Flat Iron Steak, our Mediterranean meat department transforms ordinary meals into extraordinary dining experiences.
Health-conscious shoppers will be delighted to know that we are committed to making eating healthy accessible and affordable. Our hand-cut halal chicken is free from added growth hormones, stimulants, chemical enhancers, or sodium-based solutions. It's always fresh, never frozen, and expertly trimmed to elevate your table dishes. Our friendly butchers are here to assist you in creating a unique and wholesome meal for you and your family.
Produce
Our produce department is a cornucopia of freshness, offering the sweetest, juiciest, and most vibrant fruits and vegetables you can find. We pride ourselves on sourcing locally grown favorites, ensuring that your meals are not only delicious but also environmentally responsible.
Every day, our Mediterranean produce is carefully inspected and delivered to our market, guaranteeing you the freshest value for your hard-earned dollar. As you explore our rich selection of vegetables and seasonal fruits, you'll be amazed by the quality and affordability that we offer. Eating healthy has never been this accessible, thanks to our commitment to providing you with the freshest and most affordable produce.
Bakery
Our in-house bakery is the heart and soul of Baiz Fresh Foods. Every day, our skilled bakers craft a mouthwatering array of European breads, each baked right on our premises to guarantee unmatched freshness. Whether you're a fan of the classic White or crave the wholesome goodness of Whole Wheat, our Pita bread will leave your taste buds singing. Delight in the exquisite flavors of Tannour, Markouk, and Naan bread, all prepared with our cherished family recipes. When you step into our bakery, the tantalizing aroma of freshly baked bread will transport you to a world of culinary delight. Join us for a sensory experience that's second to none.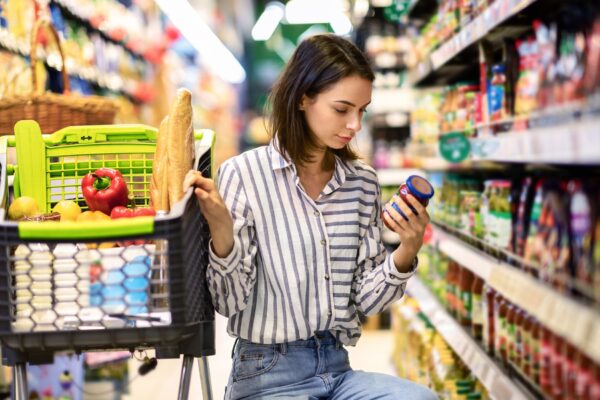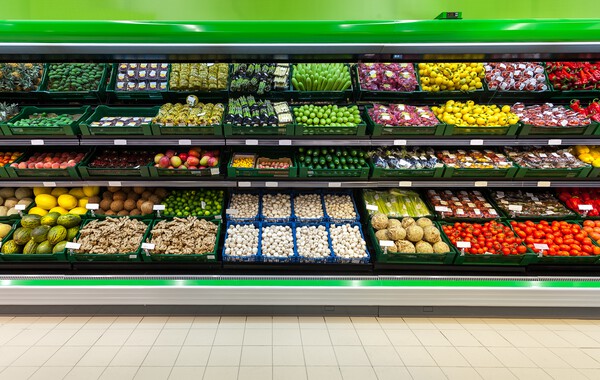 FAQs
1. Do you carry products from specific international regions?
Yes, we pride ourselves on offering a diverse range of products from various international regions. Our store features an extensive selection of imported goods from countries around the world. Whether you're looking for Mediterranean, Middle Eastern, Asian, European, or other international products, you'll find an array of authentic items to enhance your culinary experiences. Our goal is to bring global flavors to your doorstep.
2. Can I find specialty or hard-to-find ingredients at Baiz Fresh Foods?
Absolutely! We are known for our extensive selection of specialty and hard-to-find ingredients. We understand that some recipes call for unique or rare items, and we make it a priority to stock a wide range of such products. Whether you're searching for a specific spice, exotic fruit, rare cheese, or any other culinary treasure, you're likely to find it on our shelves. If you're having trouble locating a particular item, our staff is always ready to assist you in your quest for that special ingredient.
3. Do you offer catering services for special events or gatherings?
Yes, we offer catering services that can add a delightful culinary touch to your special events or gatherings. Whether you're planning a family celebration, corporate meeting, or any other occasion, our catering menu features a diverse range of options, including platters, appetizers, and desserts, showcasing the same quality and authenticity you find in our store.
Shop International Cuisine Today!
Baiz Fresh Foods is more than just a supermarket; it's a culinary destination where you can explore the world's flavors under one roof. From the warm embrace of our bakery's fresh bread to the savory treasures of our deli, the global delights in our grocery aisles, the expertly butchered meats, and the bounty of our produce department – we are here to elevate your culinary experiences. Come join us in Tempe, AZ, and embark on a culinary journey like no other.